Webster Drilling ordered a VR-500 super single oil & gas rig from American Augers in 2011 and in 2012 'Nova-1' began drilling wells in Taranaki.

Nova-1 makes use of the latest technology to create efficiencies in well drilling, and is quick to move and rig up.
Special attention has been paid to reducing the hazards our personnel, and third party contractors are exposed to during everyday drilling and completion operations.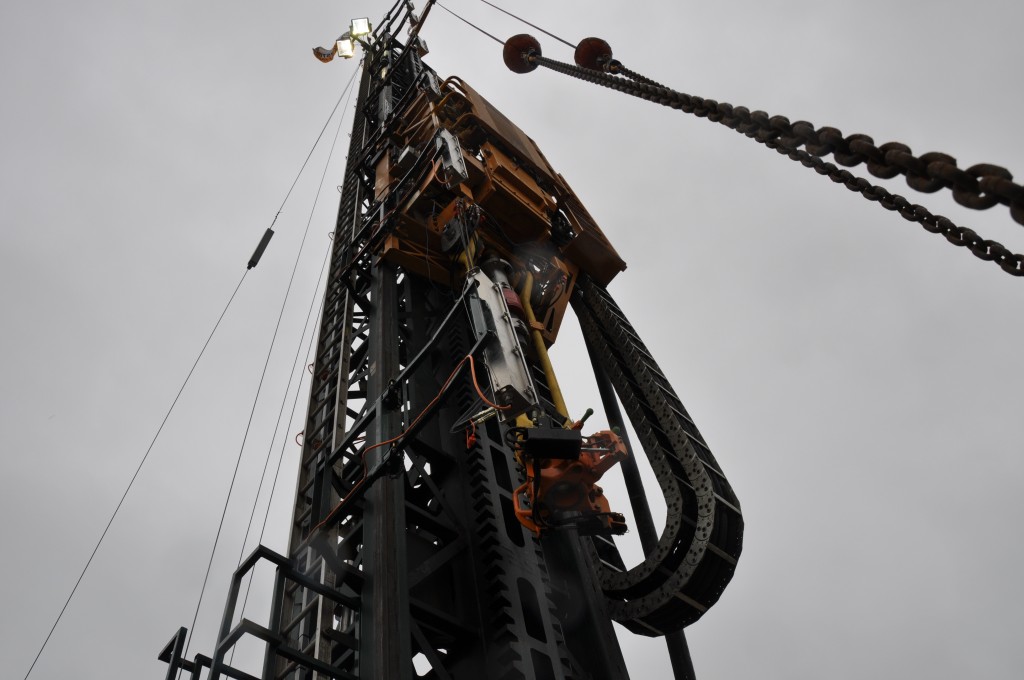 Some examples of the new & safer automated and mechanised systems that Webster Drilling have implemented are as follows:
BOP Lifter system – Innovative hydraulic BOP side Lifter, enables BOP to be safely lifted on and off wellhead without the use of wire slings, winches and travelling block. Also removes personnel from the crush area.
Mechanised pipe handling system – This system reduces the amount of personnel required on the drill floor and the catwalk area. Thus removing personnel from traditionally high pinch point, and crush zones. This system also reduces the need for a Derrick Monkey Board, removing the associated dangers of working at height.
Makeup/Breakout Wrench – This equipment reduces the amount of time the Floormen have to spend with manual tongs. Again reducing personnel time in a traditionally high injury area.
Volant casing running tool – This equipment again reduces our personnel's exposure to working at height with casing stabbing boards. It also gives better well control assurance with its ability to pump into the casing at any time.
The ability to raise and lower the derrick by remote radio control. Thus removing personnel from danger areas, and enabling better visibility for the operator to identify hazards during these procedures.
The majority of our equipment is in an ISO Container footprint, with ISO twist lock pockets. This enables fast & safe rigging with cranes during rig moves, and more secure loads for transport.